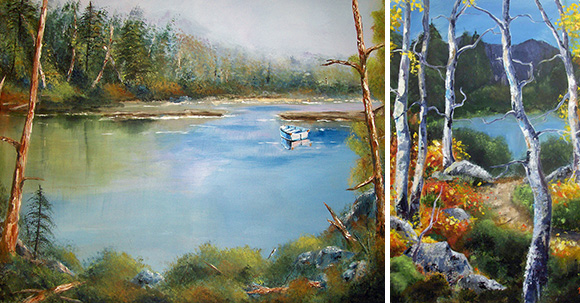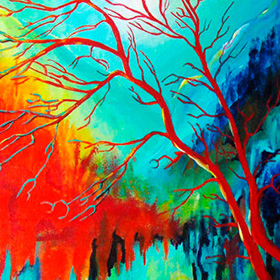 LANDSCAPES PAINTED BY ROSI in the early years as she was pursuing her passion to create art are in oil, acrylic or watercolour mediums. As her focus on the subject in her art shifted to angling art in more recent times and she turned to colored pencils as her preferred medium to counter the impact of the more toxic mediums, Rosi is producing fewer landscapes.
While many are painted in a realistic style, she has also explored more abstract styles. The results are the same… stunning, evocative art!
Many original works of art created by Rosi are available and can be purchased throughthe Online Store. Should the original art for an image that interests you be noted as sold, you may wish to purchase a fine art reproduction as a giclee, canvas or metal print.
Please revisit the Rosi Oldenburg Fine Art web site at a future date OR subscribe to the ROSI Blog via a RSS or feedburner app of your choice to receive a notification of additions to the Art Shoppe.
Rosi Oldenburg Fine Art
New York | NY • USA