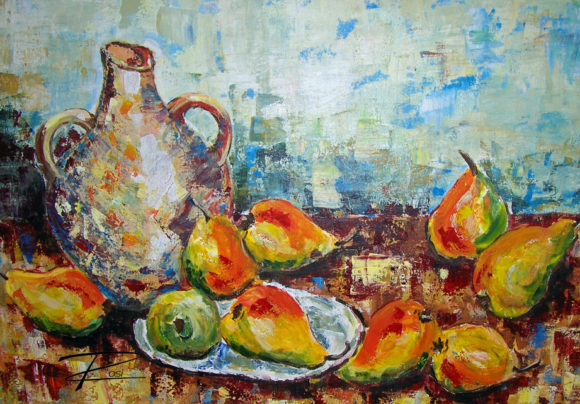 "Nine Pears" by Rosi Oldenburg
ROSI'S ART CAPTURES THE ESSENCE of what inspires her as an artist… each Old Master is unique, a beautiful expression of the vision she sees in her mind's eye.
A creative individual who sees art in everything, Rosi is deeply passionate about her medium of choice ~ colored pencil ~ her art attracting international attention. With an eye for color, composition and detail, the original art takes on a life of its own as she draws on her experience and mastery of this medium.
A selection of original art is available in other mediums… oils, acrylic and watercolour. For this art, please email Rosi to confirm details with respect to art created in the early part of her career.
Many original works of art created by Rosi are available and can be purchased through the Online Store. Should the original art for an image that interests you be noted as sold, you may wish to purchase a fine art reproduction as a giclee, canvas or metal print.
Rosi Oldenburg Fine Art
New York | NY • USA